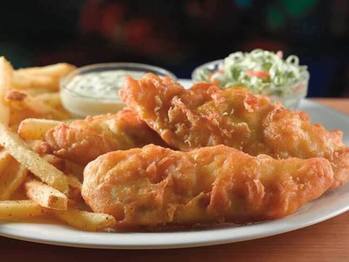 Dear Members:

Last night we wrapped up fish fry for another season with 640 dinners !!!!! What an amazing night and a terrific season with gross receipts totaling over $81,000 !!! THANK YOU THANK YOU THANK YOU to everyone who helped this year.



Tonight

, after over 30 years of bartending in our lounge, Denny Gaston will be serving his final drink. He has decided to retire and enjoy more time with his wife and family. Come down and wish Denny well….the first drink for everyone is on The Company. Thank you Denny for your many years of service to Gratwick Hose !!!!

We now turn our focus to the Meat Raffle which will take place on May 19th. We need your help selling tickets as we need at least 300 people in attendance to make this a success. Baskets for the basket raffle are also requested by Sandy and Amy who are heading up that portion of the event.

Also, we will be getting a schedule out to everyone for outside catering. Last year we had 4 events; this year …….10 !!! The word is spreading about our efficient and professional outside catering and we have folks coming in from Riverside in Buffalo and East Aurora to have their events with us. We are just asking if you can work what you can. There will be plenty of opportunities to work, so please show your support to Jim Lemke and the crew and lend a hand.

Have a happy and blessed Easter.

He has risen ! Alleluia !!
​
---